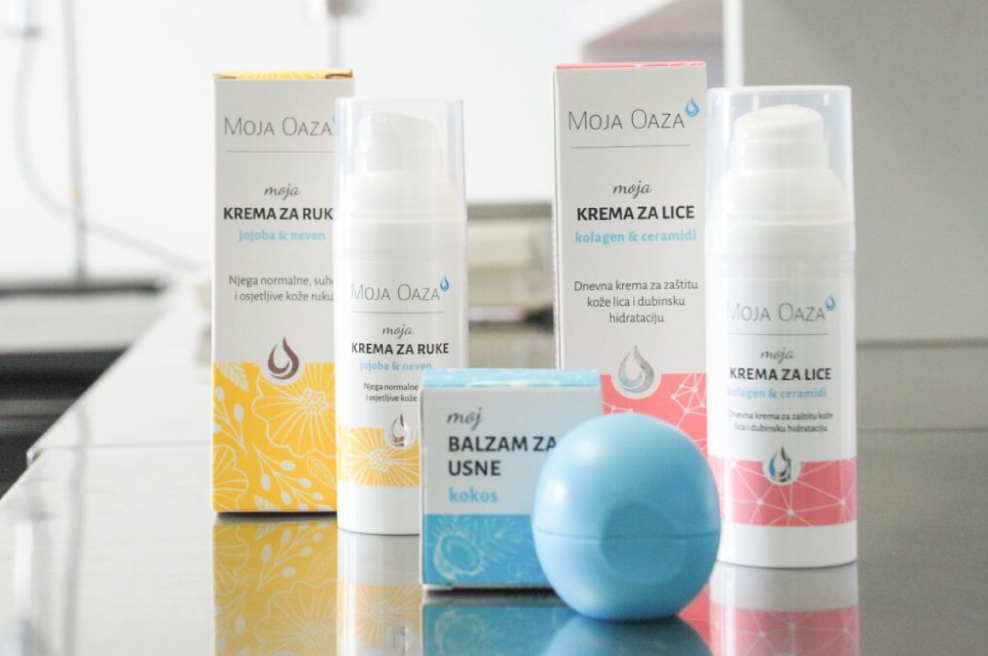 Anzotica Cosmetics d.o.o.

 

is a Croatian company founded in 2016.
The name of our company comes from the Illyrian goddesses of beauty Anzotica, which is communicating the main goal of our company and our products, cosmetics that will emphasize your divine beauty.
Behind the research, development, production and analysis of our products stands a professional team consisting of master of pharmacy, graduate chemistry engineers, graduate sanitary engineers, chemical technicians, security assessors and technologists.
The production of our products is made in a modern manufacturing facility and laboratory in Zagreb, which is in line with Good Manufacturing Practice (GMP).
The recognized quality of our products is also reflected in the awards we received in the category of the best face creams and the best deodorant from the expert jury of dermatologists, makeup artists and beauty editors for the products My Oasis face cream Collagen & Ceramides and My Oasis Citrus Energy natural deodorant.

Moja Oaza (My Oasis) is a place where all those who believe in the power of nature, supported by innovative technology, can find something for themselves, their external beauty, and a natural and sleek look. We believe in the fact that there are natural solutions for skin care and by believing that we have found them, we also offer them unselfly to our customers. When developing our formulations, we always start from scratch, carefully thinking and looking for a specific solution of a specific skin care problem. By using knowledge and experience in the field of science and benefits of herbs on human health, we find a solution to every problem that already exists in the nature and is within the reach od our hands.

Luxea cosmetic products are top quality and innovative products that are always trendy and have one unique goal, to emphasize the glamorous beauty of every woman. They come as a combination of high-quality premium ingredients such as gold and caviar, combined with the best antioxidants, but also the most effective organic and natural ingredients such as carrot extract, natural almond and macadamia oil, jojoba and rosemary extracts and aloe vera. Apart from glamorous look and seductive fragrance combinations, Luxea products also provide deep skin care, protection from environmental factors and premature aging while at the same time providing the irresistible nutritious and soft touch of luxurious velvety smoothness. With its elegant packaging for easy and practical application, Luxea is actually a small daily dose of luxury you love and you can afford.