31. svibnja 2019.
Nowadays, choosing good cosmetics for yourself and your skin is an equally simple and difficult task. Simply, because unlike before, now there really is a large selection of innovative and advanced cosmetics that we will be happy with, and difficult because that selection is sometimes so large that it is even difficult to manage. After we tried everything on the market, the experience in the last few years that we have gained in the beauty industry, prompted us to look more intensively and search locally, buy locally and use locally, and in this context, Croatian cosmetic brands have experienced a real small boom, because more and more women want to try and experience Croatian cosmetics on their own. It is usually rich in natural ingredients that suit even very sensitive and reactive skin types, and in addition it is created in the hands of the best experts and in the most modern production facilities, just as is the case with the Croatian cosmetics brand My Oasis. In a short time, My Oasis has gained a very good reputation on social networks and some of its products already enjoy the status of bestsellers on the shelves of local pharmacies where you can find them.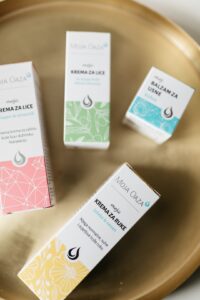 Get to know Croatian cosmetics My Oasis even better
My Oasis was created from the belief that in nature we can find the necessary solutions for the care, maintenance and revitalization of skin, and the power of nature in the case of these cosmetics is supported by innovative technology, which makes the perfect combination for natural and nourished skin, from the inside.
In the development of formulations, it starts from scratch and uses knowledge and experience in the field of science on the effects of plants on human health, in order to find a solution to each of our skin problems or the need we have for its care.
My Oasis cosmetics are produced in the Republic of Croatia, under the watchful eye of a team that brings together the greatest experts; pharmacists, dermatologists, safety assessors and technologists, in order to obtain a top Croatian product – rich in natural ingredients, free of parabens, phthalates, mineral oils and other harmful ingredients, which has also not been tested on animals.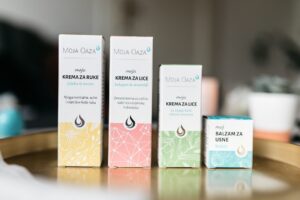 We tried the Croatian cosmetics My Oasis
My Oasis, to begin with it is worth noting, includes products for face, lips, hands, feet and body as a whole. We tried some of the brand's bestsellers: Face Cream – Collagen & Ceramides, Face Cream for Acne Prone Skin, Lip Balm – Coconut, Hand Cream – Jojoba & Marigold and Anti-Cellulite Gel.
The products come in very charming packaging, which, in addition to the pastel colors that win at first glance, also has interesting symbolism – namely, the graphics on the box of each product and each package show which (main) ingredient within the product is actually.
Face cream – Collagen & Ceramides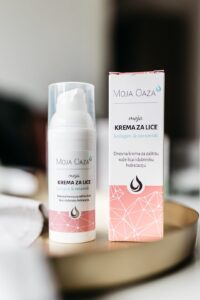 This cream won us over on the first try. It comes in a practical package with a pump, which is very light and we immediately concluded that we could comfortably carry this cream with us everywhere, on shorter and longer trips.
As its name suggests, the collagen and ceramides in this cream have a significant function: to stop the premature signs of aging and deeply hydrate the skin.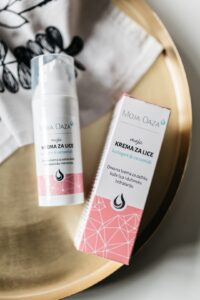 The cream belongs to the category of daily creams and we applied it immediately in the morning after cleansing the face as the first step of care. It has a very light and pleasant texture, absorbs for a moment and leaves a feeling of softness on the skin. It is adorned with a very gentle scent, and consists of collagen, hyaluronic acid, ceramides, antioxidants, natural oils of jojoba, almonds, shea butter… After three weeks we could definitely conclude that the skin with this cream is somehow better – firmer, brighter and fine smooth texture.
Acne-prone face cream
Caring for acne-prone skin is always a big challenge and it's hard to find products that suit it perfectly. My Oasis tackled this challenge and presented its acne skin cream.
Again, this is a cream with a practical pump, where one grain of the product is enough to treat whole face. The first smell of the cream was already well known to us, because anyone who struggles with problematic skin knows how tea tree smells.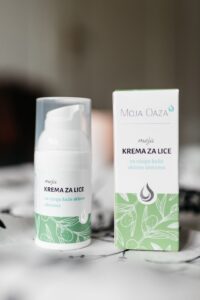 Its essential oil with powerful antiviral, antifungal and antibacterial properties, keeps acne, pimples and other inflammatory processes on the skin under control, and in this cream it is joined by glycolic and salicylic acid in the service of intensive regeneration of problematic and demanding face skin.
Acne-prone face cream has an even lighter and more fluid texture, sits gently on the face and is suitable for even sensitive and reactive types. After just a few uses, we had the feeling that the acne was under control, the comedones were significantly smaller, and the skin itself had a much better texture.
Lip balm – Coconut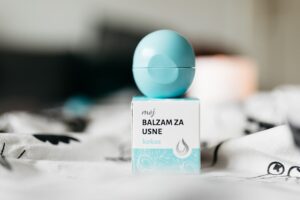 Even though winter has passed, that doesn't mean it's over with lip care and regular application of nourishing balms. Let's not forget the always necessary lip care, My Oasis reminded us, with its irresistible balm that literally shouts Summer ! – with the bright color of its lovely packaging, and with the scent of coconut.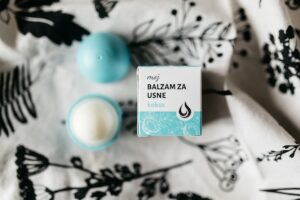 The balm contains the almost unavoidable lanolin, then beeswax, cold-pressed coconut oil, castor oil and cocoa butter. In short, it is a powerful mix of nourishing ingredients in a charming box that we have been carrying literally everywhere with us in recent weeks, so that it is always at hand when we want to give our lips a dose of hydration.
Hand cream – Jojoba & Marigold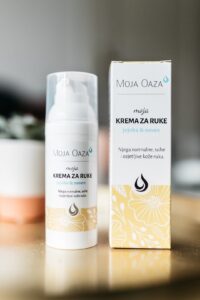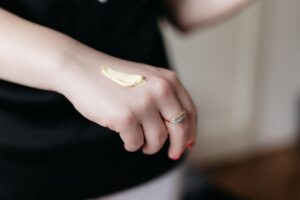 On the first try, we were won over by Hand Cream with Jojoba and Marigold from My Oasis, and the reason for that is primarily the fact that it is absorbed into the skin at the speed of light and really feels better when you nurture your hands.
The cream is enriched with precious oils of jojoba and apricot, cocoa butter, beeswax and marigold flower extract, and there are also natural vitamin E and provitamin B5. And the scent? Gentle and irresistible at the same time!
Anti-cellulite gel
This gel has everything we needed to successfully fight cellulite: coffee extracts, gotu kola, ginkgo, wild chestnut and horsetail, with the addition of collagen and a highly potent professional caffeine concentration of as much as 4%.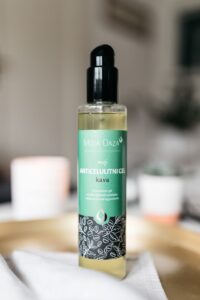 For a period of three weeks, we applied it daily – after the morning shower and just before bed. It is massaged into the skin in circular motions, as the gel is quickly and easily absorbed and wonderfully refreshes the skin. However, keep in mind that the anti-cellulite gel alone will not bring you a revolutionary change overnight, and you will see its real effect in combination with some beauty treatments and daily routines: for us it was a combination of this gel, anti-cellulite massage, lots of water, lighter diet and occasional training, as far as our commitments allowed.